Disruptive innovation at it´s best! Koda FLO –

the new standard in seabased farming?
Our new system solutions for seabased farming has multiple advantages:
Floating, closed and  escapeproof  cage in rigid composite.
Class leading cost level in both production, transport and installation.
Semi-closed or completely closed system that can be raised/lowered if necessary (for moving, cleaning, maintenance etc)
Intake and filter station for optimization of water quality (possibility to harvest water from surface or from different levels below surface)
Separate cleaning fleet for containing mud and debris.
Complete solution to maintain focus on the farmer, and to facilitate for efficient and well known operation – easy access!
System can be used for farming of different stages of smolt or as a cage for keeping or slaughtering.
Can be delivered in different sizes to accomodate any need.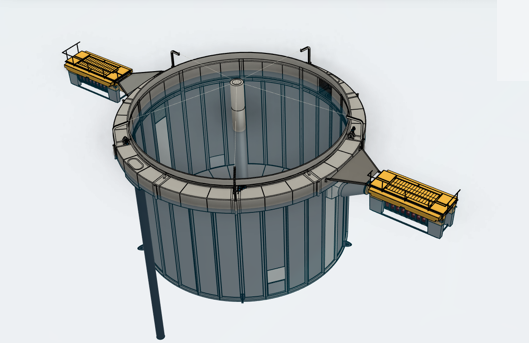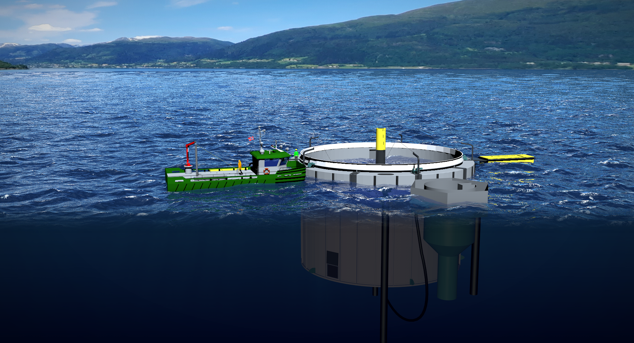 We would love to hear from you!
Please don't hesitate to contact us with any questions, comments, or concerns you may have. We'll get back to you as soon as possible.